Martha Berhane – Not Throwing Away Her Shot
A huge congratulations to 2019 alum, Martha Berhane, for landing a role in the Melbourne run of the Tony Award winning Musical, Hamilton.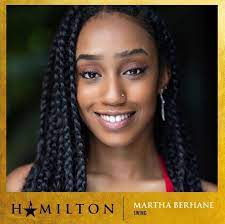 Martha is making her professional debut after studying programs at both Melbourne Academy of Performing Arts  and Victorian College of the Arts. She is also the inaugural recipient of the AOC Initiative.
Hamilton is due to open in Melbourne at Her Majesty's Theatre today, Tuesday 15 March, and will run through to 31 July.