Values for Australian Schools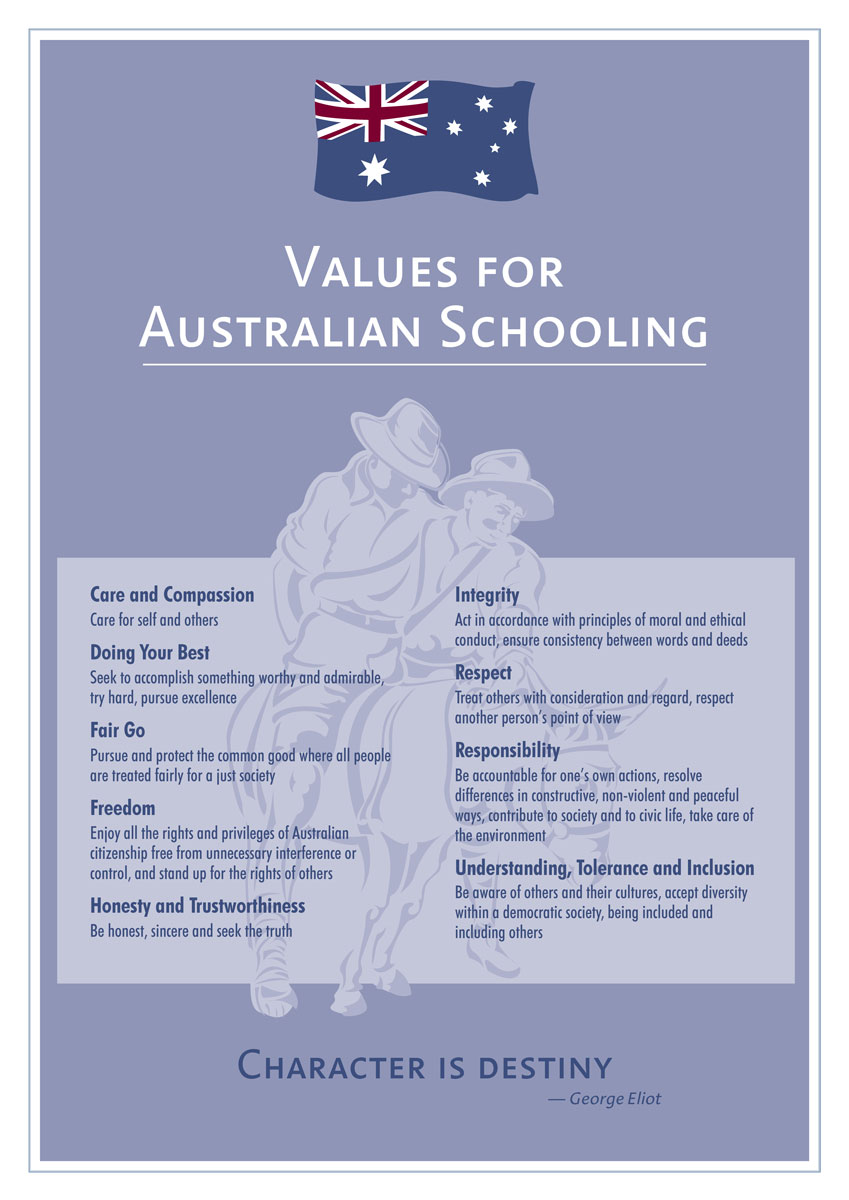 Statement of Democratic Principles
MacKillop College is committed to the principles of a liberal democracy.
We believe in an accountable, democratically elected government.
We respect and observe the rule of law and believe that no person is above the law.
We believe in equal rights for all before the law, regardless of race, ethnicity, religion, sexuality, gender or other attributes.
We believe not only in the freedom of religion, but also the need to practise tolerance and understanding of others' beliefs.
We believe in the value of freedom of speech and freedom of association, but also acknowledge that we have the responsibility not to abuse this freedom.
We believe in the values of openness and tolerance, and value and respect all members of the College community regardless of background.
MACS Governance statement
MacKillop College is a school which operates with the consent of the Catholic Archbishop of Melbourne and is operated and governed by Melbourne Archdiocese Catholic Schools Ltd (MACS).
MACS governs and operates Catholic schools in the Archdiocese to continue the mission of Catholic education to proclaim the Good News and equip our young people with the knowledge, skills, and hope to live meaningful lives and enrich the world around them.
Because the good work of educating the young is a co-responsible task led by every member of the Catholic school community, School Advisory Councils have been established to provide a crucial point of connection between the wider school community and school leaders. This governance model was designed to ease the administrative burden on our schools and parishes, allow parish priests to focus on the mission of education in the parish, enable greater collaboration between schools and ensure greater consistency in school policies and procedures.
More information about MACS is available at macs.vic.edu.au.