SEQTA DIREQT Messaging – now LIVE
Published on: 11 February 2021
As of Monday 22 February, Direqt messaging is now live in both Engage (parents/guardians) and Learn (students). Teachers will begin to use this form of communication gradually over time. Both parents/guardians and student can communicate with their classroom teacher via a timetable link or by using Direqt messaging on the main menu. Students and parents/guardians can also turn on their notifications for Engage and Learn mobile apps  (Android and IOS).
What is DIREQT Messaging?
Direqt messaging allows the sending of messages and attachments through SEQTA to staff, students, and parent/guardians. They are not emails, rather they are messages than can only be accessed through SEQTA. All Direqt messages are recorded and stored in the system.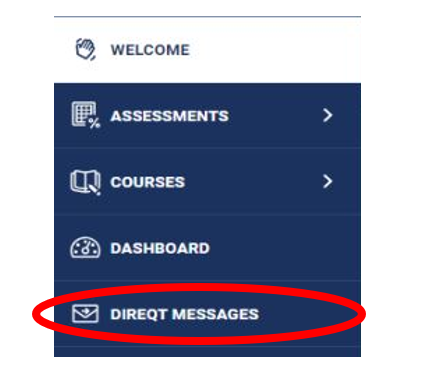 Direqt message notifications
When a Direqt message is sent the recipient will receive a notification. This is indicated at the top right-hand symbol

If using a mobile device, and mobile notifications are turned on, students or parents/guardians will also get the mobile homepage notification. If a notification remains unread for two days, an Unread notification email will be generated.
For any enquiries, please visit our SEQTA support page on our website under Portals > Engage Portal and complete the enquiry section at the bottom of the page. Also found in this page is the "Engage Guidelines Help Document" also explain how to work with Direqt Messaging as well as a specific "How to access and reply to Direqt messaging " pdf file.